Welcome to The Playground!
Are you ready to play?
Life on Earth is a playground and we are supposed to be playing, exploring, and enjoy it. That's our birthright as human beings and conscious creators!
In this powerful 4 weeks mentorship, Alex will guide you on an accelerated journey to self-mastery and elevation of your consciousness, being able to co-create effortlessly with the universe, experiencing your deepest Soul desires, mission and highest timeline.
How does it work
Very simple...
The mentorship has 4 modules (4 weeks). This is what's included:
Week 1: Harmonize the duality within you and understand the 12 Dimensions of Consciousness in our universe.
Week 2: Activate your multidimensionality, understand how energy flows through your body and deepen your alignment with Source.
Week 3: Learn and master the 3 most important universal laws that are essential to our human experience.
Week 4: Learn how to play in the quantum field and experience your soul desires, your mission and golden life.
What you will receive
✔ 4 live group videocalls (one 2 hour videocall weekly) on Zoom hosted by Alex with advanced channeled guidance and interactive talks and Q&A's with all participants to fully integrate the modules.
✔ Guiding and activating exclusive content that you will receive weekly according to every module.
✔ Arcturian quantum technologies for activation, integration and elevation of your frequency and consciousness. 
✔ Telegram group chat and support for efficient communication through the 4 weeks of the program, and extra chat support available for another month for further integration.
Are you ready to receive?
START DATE IS 1st OF MAY 2021! SIGN UP IS OPEN NOW! LIMITED NUMBER OF PARTICIPANTS.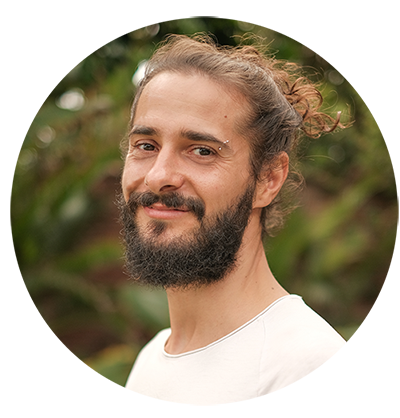 Here's a little bit about Alex
Alex is a multidimensional and ascension teacher and guide, new Earth visionary, content creator, and writer.
He experienced profound awakenings and transformations, and extreme highs and lows during his life that made him break through the limitations of the human mind and realize the multidimensional nature and true potential of what it means to be human.
His mission is to assist humanity with the ascension in higher consciousness and invite everyone who feels the calling to live a life from pure alignment, excitement, clarity, and integrity!
Ready to play?
Schedule a Clarity Call with Alex to see if the mentorship is a right fit for you!