What is a quantum evolutionary session?
It's a 1 on 1 intuitively channeled session with me of Source energy, bringing you instant remembrance of your essence, clarity, activations and integration for whatever situation you are going through in your life right now and for your evolutionary journey.
What the people I work with usually receive:
Instant expansion of their awareness and realization of themselves.
Quantum shift into remembering of their core essence and current purpose.
Multidimensional healing and activations of their DNA.
Activation of their mission/calling on Earth.
Starseed lineage activation and remembering.
Quantum shift towards co-creative and empowering relationships and connections (finding their tribe).
Multidimensional Self activation and harmonization (masculine/feminine/innerchild/higherself).
Shadow work and shadow integration tools and technologies.
Alignment with their Soul, with the laws of Creation and Earth laws.
Health, well-being, detox and cleansing the physical, mental and emotional body tools and technologies.
Important to know
The approximate time of a session is

90 minutes

.

One or more sessions can be booked.

A FREE 15 minutes exploration call

is necessary if we never work together, in order to get to know each other better and see if we are a match.

Sessions with me are fully intuitive and in the NOW, so you don't need to prepare yourself with anything in particular. Show up as you are, let go of any expectations and surrender to the experience!
The space for our sessions together is created in complete sovereignty, love and total understanding of your journey and evolution.
After every session, chat support is available for 1 week to integrate! During this time you can also receive exercises and guided meditations to make the integration process even more efficient.
The monetary investment will be discussed during the Exploration Call.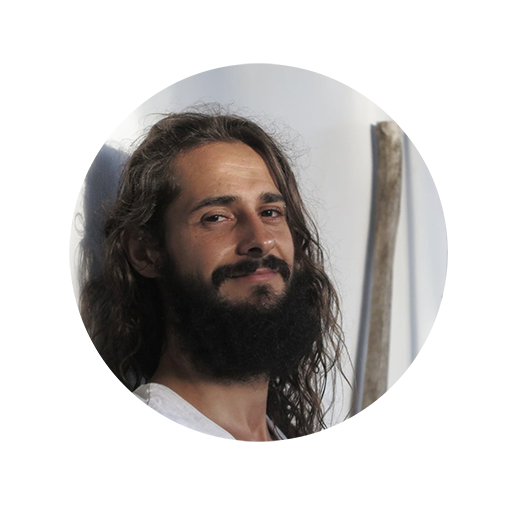 About me
I am passionate about healing and raising the frequencies of the human collective consciousness.
In 2013 I experienced a profound awakening and inner transformation that completely changed my life and opened my channels to higher consciousness guidance and universal wisdom.
Since then, I intuitively channeled Source Consciousness, receiving visions and guidance constantly, being led to experience the human potential and its multidimensionality.
Shortly after, I started guiding people on their life journeys, activating their own inner knowing, potential and life purpose, co-creating together a New Earth.