THE 5D BODY
As we move through the planetary ascension into the Fifth Dimension, what is extremely important and can save us years of evolution, are 4 main things:
Understanding what the ascension is and how to navigate our ascension journey effortlessly.
Understanding how the universe and the quantum field works in order to align with the best version of ourselves.
What happens on a body level while we ascend and how do we integrate more into our 5D body and access our multidimensionality and 5D abilities and gifts.
What did we came here to experience and most importantly what is our unique mission during these times of consciousness evolution.
In "The 5D Body" mentorship Alex covers all these topics and so much more!
"The 5D Body" mentorship is a vision and a co-creation that was made possible with the Arcturian Council, which showed and guided Alex on his own integration path into the Fifth Dimensional Consciousness, and what is essential for us to truly understand on the ascension journey and encourage us to live the lives that we feel in our hearts that are right for us.
WHAT DO YOU RECEIVE
What you are about to receive is approximately 12 hours of structured transmissions, teachings, coachings, Q&A's that I facilitated live with 2 amazing participants plus tools and advanced, yet simple technologies, in order to integrate your consciousness and body into the Fifth dimension and also activate your Starseed mission and awareness of your true human potential in these times.
This is a complete package for those souls who are devoted to their evolution and are truly ready to transition from the old to the new (3D to 5D) and activate their potential and missions on this planet.
If throughout the mentorship, you have questions and want to explore something or simply integrate the session better, you have the opportunity to do so in the comments section below each video. As soon as your question is sent, you will receive support and answers directly from Alex or from other participants in the mentorship!
THE STRUCTURE
✔

MODULE 1 - Immersion into the quantum field

In this module you will learn how the quantum field works and what are the fabrics of reality.
✔

MODULE 2 - The ascension process

In this module you will learn everything that you need to know about your ascension process and how to navigate it effortlessly.
✔

MODULE 3 - The multidimensional body: The physical body

In this module you will learn everything you have to know about the physical layer and how to adapt it to the 5D and maintain well-being and a higher frequency.
✔

MODULE 4 - The electric body (the mental - masculine)

In this module you will learn what are the changes that happen in the electric (mental) body and how to adapt it and harmonize it with the 5D.
✔

MODULE 5 - The magnetic body (the emotional - feminine)

In this module you will learn what are the changes that happen in the magnetic (emotional) body and how to adapt it and harmonize it with the 5D.
✔

MODULE 6 - The subconscious body (DNA programming)

In this module you will learn how your subconscious body works and how to reprogram and activate your DNA according to the current phase in evolution.
✔

MODULE 7 - The light body (the Soul/higher Self)

In this module you will learn about the layers of your light body (soul), the connection with other realms and you will receive activations and multidimensional integrations.
✔

MODULE 8 - Activating your Starseed mission

In this module we will explore your Starseed lineage and you will receive tools and activations for your unique Soul blueprint and to embody more your mission and purpose.

The Mentorship will be launched on the 1st of September 2021. Pre-sale available today at special price!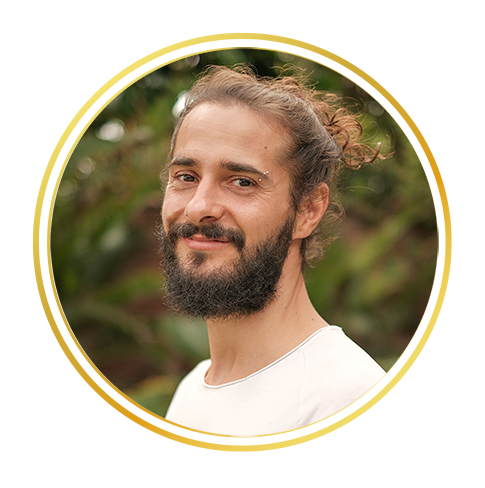 A LITTLE BIT ABOUT ALEX...
Alex is an Intuitive guide & writer, an ascension and embodiment coach and a new Earth Visionary.
He experienced profound awakenings and transformations, and extreme highs and lows during his life that made him break through the limitations of the human mind and realize the multidimensional nature and true potential of what it means to be human.
His mission is to assist humanity in remembering their sovereignty, ascending in higher consciousness and unity consciousness.